Sand Products
A range of sands ideal for mortars, laying brick paviours and slabs, as well as rendering and plastering.
---
Perfect for bedding brick paviours, slabs, gardening. Sharp sand has a gritty texture and is ideal for laying brick paviours and paving. It also makes an excellent 'stiff' mortar mix for laying all types of patio slabs on. Sharp sand can also be added to soil in order to create potting soil or to loosen clay soil or to aid garden drainage...
More Details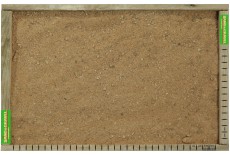 Perfect for floor screed, plastering, rendering and concrete aggregates. Can be used as a base for laying blocks, paviors and patio slabs...
More Details
Perfect for lime mortars, brick, block and patio projects.This is a unique and versatile blended and washed building sand that has an element of course sharp sand included, giving a gritty but workable mortar. It can also be used for pointing and paving and patio work...
More Details
Showing 1 to 3 of 3 (1 Pages)